CUSTOM DRESS FORMS
7 hr. Class $150 (2 sessions of 4 & 3 hrs.)
Dress Form Stand available for purchase – $50 Now $40
Get GREAT FIT with your own personal dress form.  Use it to design fashions, make adjustments with ease and alterations.  Standard commercial forms don't work       unless they mirror your posture, your shoulder position, angle of your neck, body type and weight.  Forms are easy to make and the supplies are minimal.  Stands are available for purchase or apply your custom form over an existing commercial form. Achieve that professional look for less.  Forms are made with duct tape and a T-shirt then stuffed and padded to clients dimensions and posture. Buddy system used.  Supply list will be provided when registered.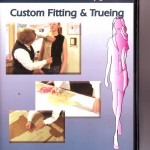 YOUR MASTER PATTERN
3 hr. class $80
(Instructor may need additional time to complete)
CONNIE CRAWFORD'S METHOD
A Sloper is a master pattern of your body.  Design garments from it to fit yourself.  This Sloper will be useful for designing blouses, dresses and jackets in your next class "Designing with your Sloper".  I use Connie Crawford's system for a custom fit. Supply list will be provided.
Cover your present pillows to make a quick change and save on storage or make NEW ones to accent your home.  Decide on square, rectangular, circular styles or choose a bias style which uses only ONE piece of fabric.  Special price trims, tassels and cording may be available.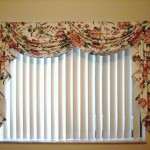 HOME DÉCOR: JABOTS & SWAGS
4 hr. class $80 (2 sessions)
Take this class and make fully lined window treatments.  Learn how to measure your windows and the secret to hanging them. Sewing requirements would be straight and slightly curved seaming.  Tips and techniques will be provided to get that finished look. Achieve a professional look for less.  Supply list will be provided.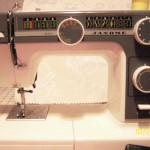 YOUR MACHINE AND IT'S FEET
2 hr. class $40
Have you used all the feet that came with your machine? Do you know what else the zipper foot can be used for? Bring your feet and let's use them and make samples to keep.  Knowing your feet will help you work faster and remind you of  your creative choices when designing.
LEARN HOW TO USE YOUR MACHINE
2 hr. class $40        
Get to know your machine, take measurements, how to select thread, needles, fabrics and more.
SEWING TECHNIQUES CLASS
2 hr. class $40      
Make a sample workbook with basic stitches from your machine.  Make buttonholes, test zig zag stitches and record stitch settings, install a zipper on remnant fabric, stitch on knits, add elastic to woven fabric and more.  It will be a great reference when you're creating fashions.
GARMENT CONSTRUCTION
2 classes – 4 hrs. $80
Make a flared or straight skirt that would appeal to any age group.  Apply a waistband and a zipper, while building your skills.  More time can be arranged depending on your skill level, if needed.  A supply list will be provided upon registration.
SIT & SEW LAB
2 hr. class $30
Working on a project and having a little trouble?  Join the "Sit & Sew Lab" and get assistance with the instructor's supervision. Let's not have USO's (Unfinished Sewing Objects) in our
stash.
QUICK GIFTS    
2 hr. class $40
Create an evening purse, clutch with handle or cosmetic bag for yourself or a friend.  Use creative closures and handles.
ZIPPERS, ZIPPERS & ZIPPERS      
3 hr. class $45
Solve problems encountered when applying zippers with an unprofessional look.  Make samples of lapped, fly front and invisible types.  A supply list will be provided.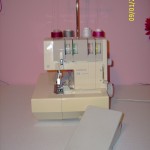 SERGER TUTORIAL              
One 2 hr. class plus  instructor's preview time $90.
The instructor uses her private time to learn your serger.   Your serger and manual are required several days prior to your 2 hr. class.  If you need
additional class time, arrangements can be made, at cost.
                                               CHARITY SEWING:
TURBANS FOR CHEMO PATIENTS
2 hrs. (or more) class only $20
We will make quick and easy turbans with fashion forward styling options.  Fabrics will be provided.  Donations of soft cotton knits with memory accepted.   If you wish to purchase fabric, please ask about how to purchase knits.  Bring your serger and basic sewing supplies.
DISTRIBUTION OF TURBANS:
FREE ! One Turban to a Chemo Patient FREE !
Additional turbans to Chemo Patients for $5.00 each. (min. 2 allowed depending on supplies)
Non-Patients: Purchase turbans for gifts from $6 – $10
Turban patterns available $10.00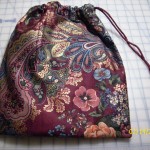 DRAWSTRING BAGS
For the troops and/or the VA patients
2 – 3 hr. class $20
Drawstring bags for the troops:  All materials will be provided.  Bring your serger or sewing machine and basic sewing supplies.